Online Banking Services
Keep Your Finances in Check with Online & Mobile Banking, eStatements and Online Bill Pay
No matter your age, job or point in life, managing your personal finances can be difficult. Raccoon Valley Bank offers a variety of online banking services to help introduce some ease into your financial management.
It starts with Online Banking, a great way to access your Raccoon Valley Bank accounts from the convenience of your home, office or wherever you have a computer and internet connection. Mobile Banking also gives you the ability to access your accounts securely directly from your phone, tablet or other mobile device. Add to that the power to pay bills through Online Bill Pay and see your Raccoon Valley Bank account statements online with eStatements, and keeping an eye on your money just got much easier.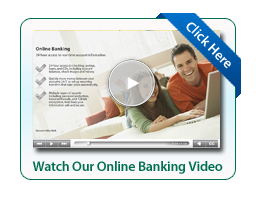 Online Banking
An Online Banking account with Raccoon Valley Bank gives you convenient access to not only view your checking, savings and other accounts, but also review your account history, re-order checks, transfer funds between accounts and much more. The ease this brings to anyone's financial management, from farmers to office workers, makes Online Banking from Raccoon Valley Bank an important financial tool.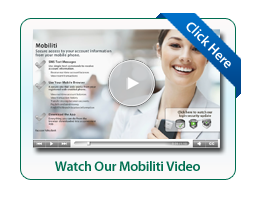 Mobile Banking
Take all of the benefits of Online Banking, put them at your fingertips for anywhere, anytime access and you have Mobile Banking from Raccoon Valley Bank. Simply enroll in Online Banking and follow the Mobile Banking Enrollment instructions and you will be viewing balances, transferring funds and paying bills in no time!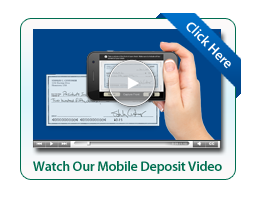 Mobile Deposit
Deposit checks Anytime, Anywhere with our newest Mobile Banking feature, Mobile Deposit! With Mobile Deposit, you're able to deposit checks to your account wherever life takes you by simply using your smart phone.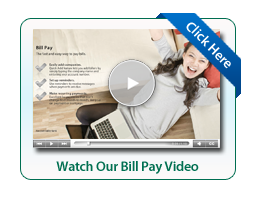 Online Bill Pay
Are you tired of writing checks for your recurring bills and waiting for them to clear? With Online Bill Pay, you can spend less time paying bills every month! After going through a simple enrollment and setup process, you will be able to pay bills directly through your Online Banking account.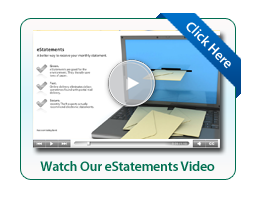 eStatements
Is it becoming a hassle to organize your paper bank statements? Switch to eStatements! You get notified every month via email when your eStatement is ready and view it securely within your Online Banking account. You will need to be enrolled in Online Banking first to use eStatements. Once you are enrolled, select the "Options" section in your Online Banking account, then select "edit" in the eStatements section. Not only does using eStatements help you organize your monthly statements, but it also helps the environment!
Get Started with Online Banking Services Today
All of Raccoon Valley Bank 's online banking services – Online Banking, Mobile Banking, Online Bill Pay and eStatements – are aimed at simplifying your financial management. Get started by enrolling in Online Banking then adding the services you would like to use. If you have any questions about the services or how to enroll, please feel free to contact your Raccoon Valley Bank office for help.