Find the Right Solution for Your Family
There's a lending option just right for you at Raccoon Valley Bank. Right for your personal or business needs. Right for your budget. Right for your dreams. With many options to choose from, your Raccoon Valley Bank loan officer can help you choose the lending solution that's just right for you.
---
Mortgage Loans
You found the perfect home, now find the mortgage loan that's right for you at Raccoon Valley Bank.
CONVENTIONAL LOANS
Choose from 10-, 15-, 20-, 25- and 30-year fixed rate terms.
80/10/10 Program- Avoid private mortgage insurance and strict lending requirements of a jumbo loan by buying a home with 10% down and two mortgages totaling 90% of the purchase price.
Home Ready Program- With a 3% down payment, this is a great choice for low- to moderate-income first or subsequent buyers who meet the income requirements.
First-time Home Buyer Program- This 3% down payment program may be the best option for first-time buyers whose income exceeds the Home Ready requirements.
Construction Loan Program- Finance the building of your new home by securing a loan to cover project costs before obtaining long-term funding.
GOVERNMENT LOAN PROGRAMS
Federal Housing Administration (FHA)- With a down payment as little as 3.5% and flexible underwriting guidelines, you may qualify for FHA financing to protect the lender in the event of defaulting on the loan.
Veterans Administration Program (VA)- With a 3% down payment and no income restrictions, this is the right choice for low- to moderate-income home buyers.
Rural Development Loan Program- A $0 down payment and reduced monthly mortgage insurance makes this USDA Single-Family Program the right choice for low- and moderate-income rural residents.
SPECIALTY PRODUCTS
Bridge Loan Program- Use this 12-month single-pay fixed-rate loan against a current property to finance the purchase of your next home. Only pay interest until your current home is sold and the balance is fully paid.
Portfolio Loan Program- Borrowers benefit from the 3/1, 5/1 or 7/1 adjustable rate first mortgage for times when a conforming loan will not work.
Lot Loan- Choose this loan to purchase land on which you plan to develop and construct a home in the future.
First Time Home Buyer Grant Program- Ask about this $5,000 grant available to qualified applicants.
HOME EQUITY PRODUCTS
Home Equity Line of Credit (HELOC)- Use the equity in your home for any purpose with an option to pay only interest during the first five years of the loan.
Home Equity Fixed Rate Loan- This fixed rate 5-year balloon loan can be amortized over 15 years to help fund home improvements, major purchases or other financial needs you may have.
---
Consumer Financing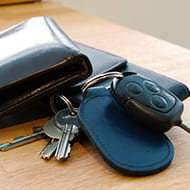 Consumer Loans
The perfect solution for purchasing vehicles, planning a vacation, making home improvements or paying off high interest rate credit cards.
Credit Cards
Low annual percentage rates with rewards and the convenience of worldwide acceptance make our VISA® credit cards ideal for added buying power.

Contact or come by Raccoon Valley Bank today at any of our offices in Perry, Adel, Dallas Center, or Minburn to experience a true community bank.
Contact Us