Quick and Easy Transactions
Life is better when money matters are easy. A Visa® debit card or credit card from Raccoon Valley Bank not only makes purchasing life's everyday essentials quick and easy, but also simple to manage. From purchasing food for your family, to gas, to feed for your animals, a Visa® debit card or credit card from Raccoon Valley Bank introduces simplicity into your financial management.
---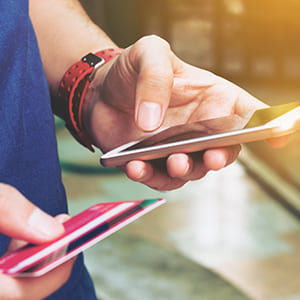 Visa® Credit Cards
When used correctly, credit cards can be a great financial tool for anyone. Our customers can choose from a wide selection of VISA® credit cards that fit their credit background and financial needs.
Report Fraud or a Lost or Stolen Credit Card by calling 800-423-7503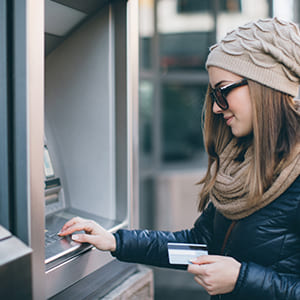 Debit & ATM Cards
The Visa® debit or ATM card allows you to make purchases or withdraw cash quickly and easily. Usable at any ATM location or at local businesses, using your Visa® debit card automatically debits funds from your checking account. Additionally, you can use your debit card at any Privileged Status ATM nationwide without paying a transaction fee!
With the Visa® debit card and ATM card, there is no more check writing or waiting in line to get cash, just simple and quick transactions.
Report Fraud or a Lost or Stolen Debit Card by calling 800-383-8000
---
SHAZAM BOLT$ - Control Your Card with a Mobile App!
We have partnered with SHAZAM to off the benefits of the BOLT$ mobile app. The app gives you enhanced abilities with your debit card like:
The ability to turn your card OFF and ON
Setting spending limits
Receiving alerts for purchases that violate your spending limits or are deemed as suspicious or high-risk transactions
Setting blocks for internet and phone transactions or transactions conducted outside of the United States
And more!
Download the app today from the appropriate app store.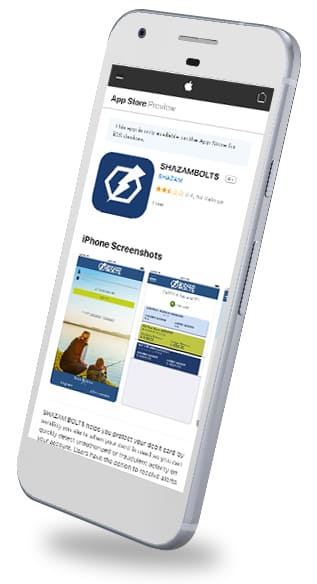 ---

Get Your Debit Card or Credit Card Today
You can stop by any Raccoon Valley Bank location to learn more about getting your own Visa® debit card or Visa® credit card today. You can also use the online Credit Card Application to apply for your credit card from Raccoon Valley Bank.

Contact or come by Raccoon Valley Bank today at any of our offices in Perry, Adel, Dallas Center, or Minburn to experience a true community bank.
Contact Us